Illinois Rising Star Recruits Of Class Of 2024 - Summer 2021 Edition (BONUS Class Of 2025 Preview)
So here are my Illinois Rising Star Recruits Of Class Of 2024 - Summer 2021 Edition. I consider these recruits the rising stars in the Land of Lincoln so far. These are just a couple players from my

Watchlist

that have high scores in my scouting notes and evaluating. Understand there will be more recruits added in coming months because of recruits overall growth in size and talents. Again all of these kids are still young and again still growing. So if you are not on the list please understand my list grows by three times at the end of the end of your junior season. Again these are from my scouting notes and my scouting scores from the Spring Season and Summer College Camp Season (also I take in account to talking with college coaches) so far. College Coaches if you need more info (notes) please email me or DM me. Base my percentile scores on that position's skills, speed, and future projected growth. Also I give a short preview of Class of 2025 recruits, its small and again these kids haven't touched a high school football field yet. A lot can happen in these coming years. Email - coachbigpetefp@gmail.com




There Is No Subscription Fee But If You Would Like To Support And
CLICK HERE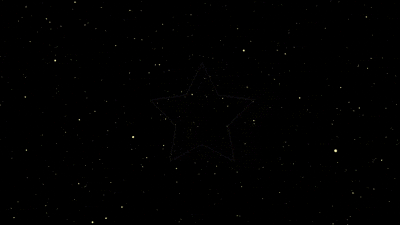 Coach Big Pete's Illinois Rising Star Recruits Of Class Of 2024 - Summer 2021 Edition


Tysean Griffin ATH Morgan Park 5'11 165 TWITTER HUDL Top 5% Percentile


Guy has plenty of offers after his first spring season for Morgan Park. In all reality we still haven't seen the best of Tysean on film. All I can say about this kid is he is fast and highly instinctive. He is already a top Midwest recruit and has just hit the national recruiting scene. Keep an eye out for a special sophomore season in the CPS with this young talent.


I'Marion Stewart WR Bolingbrook 6'0 170 TWITTER HUDL Top 5% Percentile


The first big name of the Illinois recruiting class that had all the big offers last year and still collecting now. I'Marion to me is one of the most athletic players in the state of Illinois. Just love this kid's hand placement when he is catching the ball. Comes off as a 3 year varsity player the way he plays. He is also one of the most polished players coming out of the Class of 2024.


Robert Battle QB East St. Louis 5'11 HUDL TWITTER Top 10% Percentile


Had 18 TDs in the spring season and had

tight-

window throws . Robert is nothing but a pure playmaker that stood under the pressure of being freshman QB for the East St. Louis varsity squad. He is a future Flyer superstar no doubt about it. - FROM RECRUITS READY TO EXPLODE ARTICLE


Tony Phillips RB Bishop McNamara 5'6 170 HUDL TWITTER Top 5% Percentile


Already a huge national recruit for the Class of 2024. Small and deadly, he can take it to the end zone on any play. Has catched the eye of every major football program in the Midwest. Do not overlook him because of his size, because he can provide a multi faceted game that will gut your defenses. He will be one of those historic players that will talked about in Illinois for a long time. What's the scary thing he makes it look so easy, this kid is one of the smoothest runners in Illinois. Oh did I forget to mention he is also track star too...


Andy Burburiga OL Crystal Lake South 6'2 255 HUDL TWITTER Top 30% Percentile


So stop me again if you heard this. Lineman from Crystal Lake South who also wrestles and is from the mystical Land of Giants. That's Andy, and the kid is still growing into his body and that is what is needed for linemen. I'm keeping a very close eye on this kid for coming years in his growth.


Cam Williams WR Glenbard South 6'2 175 HUDL TWITTER Top 5% Percentile


Huge potential from Cam, basically took over the North Central Camps this summer. Just a massive frame athletic WR that again is still growing. Will be a huge time playmaker for Glenbard South and not to mention a top 3 recruit in Illinois. National programs have taken interest after the offers rolled in this June. College Coaches couldn't believe that he was going to be Sophomore this fall.




Darrion Dupree RB Mount Carmel 5'10 182 GAMEFILM TWITTER Top 15% Percentile


Already a Top 5 running back in my mind for the class of 2024 in Illinois. Love his ability to keep it low when burst through the gap. Reminds me a lot of the big name recruit Jordan Rowell of ICCP in 2016. Nice ability to bounce off a crowded gap and make a play for extra yards. Did I mention he is coming from that famous Caravan Lineage of RBs.


Dalton Brown LB Edwardsville 6'0 190 HUDL TWITTER Top 30% Percentile


Dalton plays like a senior linebacker just with his awareness and IQ. Still developing on the athletic side of the game but he will grow no doubt about it. Kid just loves to make big time tackles. Could be used in many defensive schemes when its all said and done.