Coach Big Pete's Sunday Conclusion For Round 2 IHSA Playoffs 2022- Final Scores & Highlights
By: Peter "Coach Big Pete" Leinweber
We had something that we haven't seen since 2019, two weeks straight of normal playoff outcomes with a sprinkle of upsets. York, Dakota, Nazareth, Yorkville, Pekin, Byron, Forreston, Pana, Lake Zurich, Batavia, Murphysboro with the big time Round 2 wins. Crete-Monee, Tuscola, Morris, Fulton, Olympia, Mascoutah, Dakota turning some heads with some big-time wins. NUIC having three teams in the Class 1A Quarterfinals which is pretty amazing and deserves to be noticed. Loyola Academy making the big travel and winning big over a tough Edwardsville team. Batavia, York, Pekin with the big-time home wins in their respective classes. Carterville, York, Mount Carmel, Lena-Winslow, St. Teresa, Princeton, SHG, Sycamore continuing their storybook seasons.
FULL SUNDAY CONCLUSION VIDEO ON BOTTOM ALSO SCORES AND HIGHLIGHTS
AND
* BONUS VIDEO OF BREAKFAST WITH COACH BIG PETE




Like The Work Of Deep Dish Football And Coach Big Pete?
Coach Big Pete Top Illinois Recruit Watchlist Classes Of 2023-2025 LINK HERE
CLASS OF 2026 TO BE ADDED NEXT WEEK
RECRUITS MAKE SURE I HAVE YOUR INFO
FINAL SCORES FOR IHSA PLAYOFFS ROUND 2 2022
Yorkville 34 Moline 31
Peoria 48 Kanakee 21
Lyons 24 Plainfield North 13
Richmond Burton 54 Urban Prep Bronzeville 6
Pekin 32 Normal 31
Palatine 47 Minooka 14
Pana 68, Fairfield 50
Rochester 42, Breese Central 0
Williamsville 18, Eureka 16
Princeton 26, Genoa Kingston 2
Fulton 28, Rockford Lutheran 0
Lake Zurich 14, Wheaton North 6
Lemont 38, Quincy 24
ICCP 42, Stillman Valley 14
Murphysboro [Coop] 20, Macomb 16
Morris 56, Centralia 0
Reed Custer 24 DUPEC 6
Tuscola 29, Jacksonville (Routt) [Coop] 26
Mascoutah 55, Highland 42
SHG 28 Waterloo 16
Forreston 44, Chicago Hope 16
Ridgeview-Lexington Coop 58, Catlin (Salt Fork) 20
Kenwood 36, Bremen 6
Tri Valley 28 Wilmington 21
Tolono (Unity) 35, Mt. Carmel 14
Prairie Central 41, Roxana 20
St. Teresa 59, Athens 33
Batavia 19, Hersey 13 (2 OT)
Crete-Monee 35, Simeon 12
Sycamore 43, Carmel 0
Camp Point Central 24, Sesser -Valier 0
Greenfield 26, Toledo (Cumberland) 0
Nazareth Academy 38, Rockford (Boylan Catholic) 13
Knoxville 48, Bismarck (Henning-Rossville-Alvin) 29
Maroa (Forsyth) 42, Farmington 12
Harlem 24 Grayslake 20
Olympia 60 St. Joseph Ogden 28
Brother Rice 44 Collinsville 15
Mahomet-Seymour 44, Metamora 28
Wheaton (St. Francis) 42, Evergreen Park 0
Warren Township 41 Andrew 7
Elmhurst (York) 27, Chicago (Marist) 21
Providence Catholic 24, Joliet (Catholic Academy) 14
East St. Louis (Sr.) 40, Normal (Community West) 0
Crystal Lake (Prairie Ridge) 57, Kaneland 22
Belleville (Althoff Catholic) 26, Red Bud 14
Carterville 22, Coal City 0
Chicago (Mt. Carmel) 24, Downers Grove North 6
Loyola Academy 49, Edwardsville 21
Rockridge 27, Bloomington Central Catholic 18
Dakota 30, Ottawa (Marquette) 19
Glenbard West 42, Glenbrook South 0
Notre Dame 17, Wauconda 8
Morgan Park 28 Payton 0
Sterling 50 Goode 8
Rochelle 34 Johnsburg 22
Maine South 42 South Elgin 0
St. Rita 38 Prospect 21
Byron 56 Seneca 21
St. Ignatius 56 Grayslake Central 13
Lincoln Way East 17 Neuqua Valley 14
ALOT OF COCKY TEAMS GETTING THEIR FIRST SLICE OF HUMBLE PIE THIS SEASON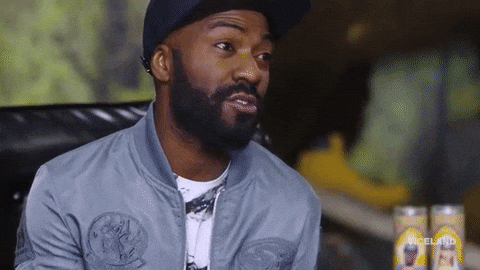 Tuscola, Morris, Fulton, Crete-Monee, Olympia, Rochelle, Lyons, Tri-Valley, Dakota, Althoff Catholic Suprising People Making It To The Quarterfinals