Coach Big Pete's Classes of 2023, 2024, 2025 Watchlists For Top Illinois Recruits (Version 2022)


PLEASE SCROLL DOWN FOR FULL ARTICLE




Again I take pride in my scouting and respect of this beloved game of football. Not only do I scout these names, but I take coaches on the high school level and college level about all these recruits. After this list is published, I send my notes to college coaches free of charge to programs. Names will be added weekly, daily, monthly!!!




THIS IS A WATCHLIST
NO RANKINGS, NAMES ARE NOT IN ORDER
Players are scouted from Events, Hudls, Gamefilm for the past 10 months.
If I make any mistakes in spellings, schools, classes please let me know my email is coachbigpetefp@gmail.com - I DO MAKE MISTAKES - I'M NOT PERFECT
Also, I would like to point out on the Watchlist page that for some reason names get deleted due to my editing. Please understand in no way is it deliberate, and I ask our readers if you see a name disappear please tell me. My email is coachbigpetefp@gmail.com


REMEMBER THE ONLY ONE THAT MATTERS IN YOUR RECRUITING IS YOUR HIGH SCHOOL COACH- THAT IS IT NOT ME, NOT RECRUITING JOURNALISTS, NOT 7 on 7 COACHES, NOT TRAINERS




QUICK VIDEO ON RECRUITING ADVICE BY COACH BIG PETE


REMEMBER RECRUITING IS 100% FREE


QUICK REMINDER: YES, in 2 months or less I will be going all over the positions in articles and videos


Scouting Reports on Coach Big Pete Facebook will be happening soon as in past years






THIS LIST IS UPDATED WEEKLY/MONTHLY- Last Year I added over 191 Names to the list. These lists along with my scouting notes are sent free to college coaches from FBS, FCS, NAIA, D2, D3, JUCO. THESE LISTS HAVE BEEN USED ON ALL MAJOR RECRUITING WEBSITES . (LOVE DOING OTHER PEOPLES WORK)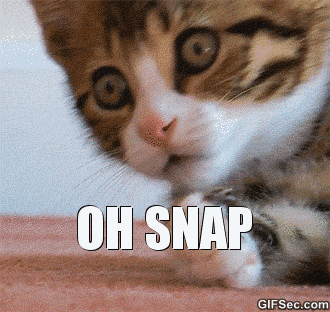 So the names you see below names were added.
MORE NAMES WILL BE ADDED MONTHLY/WEEKLY
ALSO, ATTENTION KICKERS YOUR WATCHLIST WILL BE ADDED IN APRIL OF 2022
AND AGAIN - RECRUITS MAKE SURE I HAVE YOUR INFO










NOW HERE WE GO...… ENJOY IHSA FOOTBALL FAMILY
REMEMBER STARS, RANKINGS, WATCHLISTS MEAN NOTHING IN RECRUITING. BEST FIT FOR THE BEST SCHOOL
(IN NO ORDER)




ILLINOIS QUARTERBACKS CLASS OF 2023


Josh Holst Marengo
Ty Lott Sacred Heart Griffin
Jake Seman Williamsville
Joe Miller Richmond Burton
Xzaveon Segner Freeport
Evan Noelle Marion
Eli Meier Sycamore
Tyler Fikis Hampshire
Evan Grace Rolling Meadows
Mark Mennecke Neuqua Valley
Colt Michael O'Fallon
Jake Stearney Loyola Academy
Sam Reichert Downers Grove North
Anthony Picciolini Benet Academy
Ben Monahan Hinsdale Central
Wyatt Bohm Mahomet Seymour
Elijah Owens Jacksonville
Aiden Cyr Hoffman Estates
Ryan Dawson Downers Grove South
Cole Teschner Montini
Jacob Donohue Grayslake North
Aidan Gray Naperville North
Tre Jones Oswego East
Billy Cernugel Hinsdale Central






ILLINOIS RUNNING BACKS CLASS OF 2023


Joshua Robinson Montini
Brian Stanton Plainfield South
Demere Turner Kankakee
Nathan Van Witzenburg Crystal Lake South
Isaac King Carmi-White
Charley Thompson Warren Township
Jaden Bossie Mount Carmel
James Kwiecinski Lincoln Way East
Antonio Tablante Sterling
Ryan Novak Riverside-Brookfield
Marquise Palmer East St. Louis
Chris Caldwell O'Fallon
Malik Gray ICCP
Tanner Sprechler Pekin
Andre Crews Simeon
Joey Pope Glenbard West




ILLINOIS TIGHT ENDS CLASS OF 2023


Jack Parker Loyola Academy
Nate Branch Palatine
Joey Neumann Antioch
Jake Davies Yorkville
Garrett Taylor Salt Fork
Shaibu Mohammed Plainfield North
Soren Erickson St. Charles North
Nick Hawkins Lemont
Jack Fitzgerald Loyola Academy
Pierce Walsh Benet
Deakon Tonielli Oswego
Hyatt Timosciek Lockport






ILLINOIS ATHLETES CLASS OF 2023


Mack O'Halloran Downers Grove South
James Smith Jr Richards
Earnest Davis Chicago Academy
Max Lynch Pana
Tyler Dodd Naperville Central
Michael Garner Bloom
Graham Smith Lyons Township
Kyle Thomas Marian Catholic
Kaleb Miller Nazareth
Nicholas DeLoach Jr. Cahokia
Kahlil Tate Kenwood
Mingo Nixon Montini
Tommy Durdan Ottawa Marquette
Cole Dutkovich Neuqua Valley
Aneefy Ford Streator
Michael Polubinski Oswego East
Brody Osborne Batavia
K'Vion Thunderbird Kenwood
Aiden Lennon Antioch
Karson King Kankakee
Jack Stump Morton
Sam Reddinger Morris
Joshua Franklin Crete-Monee
Nick True Jacobs
Quinn Colbert St. Francis
Nathan Greetham Prairie Ridge
Eddie Vrdolyak St. Rita
Naz Hill Kankakee
Damarion Arrington Mt. Carmel
Divine Slater Belleville East
Mason Santiago Providence Catholic
Teegan Davis Princeton
Quenton Rogers Mahomet-Seymour
Oshbi Odior Oswego East
Jaden McGee Neuqua Valley
Anthony Cunningham Belleville East
Davonte Johnson Kenwood Academy
Judah Mallette Chicago Hope
Antwon Hayden East St. Louis
Drew Surges St. Charles North
Kanye Tyler Pekin
Kaden Feagin Arthur-Lovington/Atwood-Hammond High School
Belay Brummel Wheaton Academy
Tyler Michelini Lake Park
Kayden Snelling Paxton-Buckley-Loda
Omarion Gooden Cahokia