Red Grange Classic 7on7 & Linemen Challenge 2019 QUICK PREVIEW
Well for the second time I will be doing a Red Grange Classic preview for this Friday.
TEAMS FOR 7on7 EVENT
AURORA CHRISTIAN
BATAVIA
DEKALB
GLENBARD NORTH
HUNTLEY
LINCOLN WAY EAST
MAINE SOUTH
DE LA SALLE
MONTINI
NAPERVILLE CENTRAL
NAPERVILLE NORTH
NEUQUA VALLEY
OSWEGO EAST
ROCHESTER
KANKAKEE
SIMEON
ST CHARLES EAST
ST CHARLES NORTH
THORNTON
WEST AURORA
WHEATON NORTH
WHEATON-WARRENVILLE SOUTH
WILLOWBROOK
YORK
COACH BIG PETE'S THINGS TO LOOK FOR
7 on 7 is a different beast than regular football, and to be honest its suppose to be used as teaching tool for coaches and players that is it. Main thing I will be looking for is communication with secondary and the coverages of secondary along with how they respond coaches direction. For QBs I look at how they comeback from their mistakes against coverages. WRs I pay attention to body language after mistakes are made, do they blame themselves or others. One quick point I look for proper catching techniques, no one handers but proper two handed catches. Take a look at players responding to coaches and how they handle criticism.
11 THINGS IM LOOKING OUT FOR THIS FRIDAY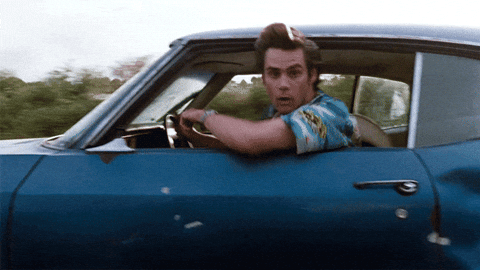 1. York could be one of huge teams out of the WSC. See how that passing attack looks
2. Naperville North passing attack rhythm- Could be a surprise this season.
3. How good can Simeon be this season? After losing in the quaterfinals, the wolverines have fire in their belly.
4. New coach for Lyons Township under Hartman - Very intresting group of WRs
5. New QBs for Batavia and Lincoln Way East how will they compete with a group of dynamic WRs
6. Neuqua Valley offensive attack up to par- could be a team eating thanksgiving in Dekalb.
7. ONE OF THE MOST IMPORTANT QUESTIONS Who has the funniest group of linemen???
8. Intrested in St. Charles East, Dekalb, Huntley, Oswego East defense and see how they have progressed
9. Glenbard North secondary up against other talented group of WRs
10. Always intrested in Maine South and Montini performance as they always go deep in November
11. How dominate can Naperville North's passing attack be?
PLAYERS TO LOOK OUT FOR THAT YOU MIGHT NOT KNOW
Naperville North QB Anthony Gabrione Class of 2020
Wheaton North WR La'Juan Hill Jr Class of 2020
Batavia QB Vincenzo Meschi Class of 2021
St. Charles East WR Nathan Hull Class of 2020
York WR Owen Pechous Class of 2020
Kankakee DB Deylon Johnson Class of 2020
Wheaton W South WR John Odom Class of 2020
Simeon WR George Gumbs Class of 2021
Thornton WR Darrion Kidd Class of 2020
Lincoln Way East WR Jamal Johnson Class of 2021
Huntley WR Joey Cauldren Class of 2020
DeLaSalle DB Fredrick Meriweather Jr Class of 2021
Rochester WR Matt Baker Class of 2021
Lyons Township QB Blaise Reichert Class of 2020
West Aurora WR Dominique Vasquez Class of 2020
Oswego East WR DJ Stanciel Class of 2020
St.Charles North ATH Jordan Nubin Class of 2021
Glenbard North WR Jaheim Edmond Class of 2020
Montini ATH Johnny Palumbo Class of 2020
Remember Deep Dish Football Is Just Not About Recruiting But About The Love Of The Game Of Football In The IHSA
RESPECT THE GAME