Coach Big Pete's Sunday Conclusion For Round 2 IHSA Playoffs 2021- Final Scores & Highlights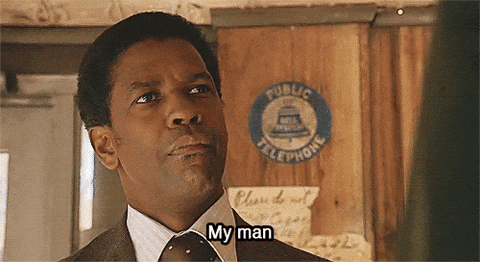 There we go a second consecutive week of normalcy with the Round 2 outcomes. This hasn't happened since 2019 IHSA Football Family. BUT we got some controversary with Mount Carmel win over Batavia with not so great P.I. call by the refs at the end of the game. Finally there is balance back in the IHSA Football Universe. Yes!!! ICCP I was wrong and I am eating crow for putting your game on the Upset Alert on the DuPage Run & Shoot Show. Congrats to Coach Krefft and the Knights on the big win over DU-PEC. Most of the toss-up games were toss ups but we had some head scratching games in Central and Southern Illinois score wise. Huge shoutout to St. Patrick, Lake Forest, Genoa Kingston, Glenbard North, Crete-Monee on the impressive wins in the second round. Lena-Winslow, Lemont, Kankakee proving they are big dogs in Illinois and putting their doubters back in their seats.


Coaches, and Players make sure I get your season stats and season Game Film...
FULL SUNDAY CONCLUSION VIDEO ON BOTTOM ALSO SCORES AND HIGHLIGHTS
AND
* BONUS VIDEO OF BREAKFAST WITH COACH BIG PETE








CLASS 1A SCORES ROUND 2


Ridgeview-Lexington 47, Peru St. Bede 20
Fulton 55, Ottawa Marquette 14
Moweaqua Central A&M 28, Camp Point Central 6
Arcola 52, Brown County 32
Carrollton 14, Greenfield-Northwestern 6
Athens 57, Sesser-Valier 28
Lena-Winslow 38, Forreston 8
Abingdon-Avon 55, Iroquois West 30


CLASS 2A SCORES ROUND 2


Wilmington 42, Sterling Newman 7
Bishop McNamara 42, Erie-Prophetstown 27
St. Teresa 68, Vandalia 14
Mater Dei 49, Johnston City 22
Pana 29, Maroa-Forsyth 7
Nashville 33, Bismarck-Henning 26
Tri-Valley 42, Deer Creek 0
Farmington 35, Tremont 12


CLASS 3A SCORES ROUND 2


Byron 34, Lisle 14
Reed-Custer 55, Chicago Clark 6
Tolono Unity 21, Paxton-Buckley-Loda 14