Coach Big Pete's 2022 Top Spring Illinois Recruit Risers Classes Of 2023, 2024, 2025


Seasons are changing and the weather is getting warmer along with the new green grass and budding trees. We enter a new phase for recruiting and scouting among college coaches and evaluators. We are now in the Spring Recruiting Period, and we have some new names in the recruiting pipeline that rising among the chatter of college coaches and scouts. Again, this is for Classes of 2023, 2024, and 2025 in the state of Illinois. More names will be rising as soon as we get in the summer college camps. New article will be published later this summer talking about summer recruiting risers. T

hese are from my scouting notes and my evaluation scores from the winter season and winter showcase season (& talking with college coaches) so far. College Coaches if you need more info (notes) please email me or DM me. Email - coachbigpetefp@gmail.com


ALL NAMES & NOTES ARE BELOW & SCROLL DOWN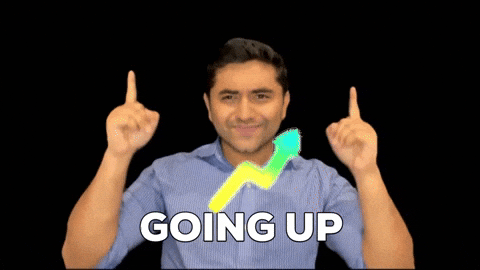 Coach Big Pete's 2022 Top Spring Illinois Recruit Risers


Jacob Bell QB Naperville North Class Of 2025 6'1 165 HUDL TWITTER


Jacob has been on point this whole winter from Boom Showcase to Throw It Deep session. He had been nothing but an absolute spectacle of talent that you need to know about. Nice sturdy build that has nice mid range touch on the ball. These next 3 years should be exciting for this young man. Naperville North has been lucky with such a historic lineage of QBs in Illinois.


Kelly Watson RB York Class Of 2023 6'0 180 HUDL TWITTER


Kelly has been overshadowed by the future Dukes in upcoming classes. Kelly is a multi- purpose back that deserves more respect. Right now he has been on the lips of every college coach due to a weak RB Class for 2023 in Illinois. His size and power makes him adept in pass blocking giving him value to recruiters.


Tyrese Watson ATH Lisle Class Of 2023 6'0 170 HUDL TWITTER


Tyrese is getting hot right now due to his teammate Chris Farrell getting his first offer. Tyrese will be on everyone's mind when we get into the summer. Plays QB, RB, WR, DB, ETC and just creates separation and havoc on the offensive side of the ball. Multi-purpose athlete is a name you must know in these coming months.


Mekhi Glover RB Boylan Class Of 2023 5'7 175 HUDL TWITTER


Ultimate weapon that will be a huge weapon for outside zone offenses. Will be a huge key for Boylan Catholic this fall and could get some big time offers later on in the that fall time period. Got a huge boost later in the winter when scouts were zeroing on the Northern Illinois region.


Kuba Tyszka OL Ridgewood Class Of 2023 6'6 265 HUDL TWITTER


Still very raw and growing into his body. Technique needs to be improved but a lot of these young linemen are still learning. Alot of College Programs have him on their blackboard for rising recruits in the state of Illinois. He will be a huge riser college camp season when college coaches get eyes on him during drills with 6'6 frame.


Monjae Bell QB Schurz Class Of 2023 6'4 205 HUDL TWITTER


Top young QB that again is still very raw at his position. Like the recruit above needs show progression in his throws. He has chance to be a Top 3 QB in the state of Illinois and that just shows his flashes of talent he has on film. Main question how good does Monjae want to be and how will he grow into this later spring then into the fall season.






Spencer Dow OL Maine South Class Of 2023 6'4 270 HUDL TWITTER


Spencer Dow is an emerging name as we get into Spring. Seen as a Top 20% percentile recruit by a lot of college coaches, they can get a hog with power. Again, Maine South is linemen factory that most college coaches know about. Spencer Dow hand technique is good, but his agility needs some work.


John Kemp DB/LB St. Ignatius Class Of 2023 5'11 175 HUDL TWITTER


Huge role model recruit that would take underachieving college team to the next level and not to mention his athletic ability as well to play multiple spots. Smart, athletic, instinctive, and the real deal in college coaches' eyes. The kid is one of the safest recruits in the state of Illinois. He will be getting more offers in the months to come.


Logan Farrell TE Palatine Class Of 2025 6'4 235 HUDL TWITTER


Spring Riser who has had the eyes of a lot of college coaches coming from FBS schools. Actually, is better on the technical level of blocking than most freshmen tight ends. College coaches can't wait to look for his growth when we get in the summer season of recruiting. Logan again will be looked at by coaches with his release of defenders and separation.


Jake May DB Bolingbrook Class Of 2023 6'0 195 HUDL TWITTER


Jake May has been top performing safety in the state of Illinois. He is ability to play sideline to sideline and he has proven himself this winter and spring. More to watch from this kid and his ability to read offenses is superior. Hip tracing again will be key in his growth that we will need to watch.


Matt Vezza QB York Class Of 2023 6'0 185 HUDL TWITTER


For the past two weeks have been answering questions about this kid for so long. He blew up at Elite 11 and hasn't looked back so far. Name you need to know right now and is one of the best kept secrets in DuPage County and could be huge as we get into the fall. Has great throwing mechanics and not to mention is a beast of a runner you need to watch.


Andrew Beasley DB Simeon Class Of 2023 5'11 170 HUDL TWITTER


Andrew has become something of a big dog recruit along with other Simeon counterparts. Simeon has had a huge offseason on the recruiting pipeline. His back tracking ability and recovery is just awesome. No wonder he has been one of the top DBs in the state of Illinois for this coming season.


Keshawn Harrington-Mckinney DT Harlem Class Of 2023 6'2 305 HUDL TWITTER


One of the best DT in the state of Illinois for the Class of 2023, and he is a star a lot of people need to know but don't. Keshawn is getting offers with more to come is part of a very small talented DT class in the state of Illinois. In between technique defensive tackle that can do all the jobs and give run game a pain.


Ryder Miller ATH Ottawa Class Of 2024 5'11 175 HUDL TWITTER


Ryder has been on a hot streak from this winter to the spring and college coaches have noticed. Name you need to know before he becomes untouchable for college football teams. Multi-purpose athlete that can play both sides of the ball and what you need to know he will do what is asked of him.


Brandon Hansen OL Mundelein Class Of 2024 HUDL TWITTER


Brandon has some offers under his belt. Completely took over this winter talk when the Boom Showcase started. Getting looks from all Power 5 conference teams during that time. Great frame and still growing into that body and has improved from January to today. One of the top recruits I'm always asked about by college coaches.






James Barry OL Providence Catholic Class Of 2024 6'5 270 HUDL TWITTER


Kid's stock has rose from early winter to spring and continues to rise. Alot of college coaches would like to see more from this kid in the summer and upcoming in the fall. Still got 2 more seasons to show college coaches what he can do. Most college coaches love this kid's frame , aggressiveness, and ability to finish plays.


Dillan Johnson DT Joliet Catholic Class Of 2024 6'2 270 HUDL TWITTER


Just got his first big offer and he will continue to rise and has chance to the best defensive tackle in the state of Illinois. His ability to dip his hips and create havoc is what makes him special. Imagine the perfect defensive tackle that likes to hit and has superior athleticism. He is the perfect recruit.


Charles Miles ATH Thorton Fractional South Class Of 2024 6'0 180 HUDL TWITTER


Impressive young man that just keeps getting better and better. Big time playmaker on offense and he is now be shown on defense as well. Big thing will we see is how can prosper on both sides of the ball.


Ryan Anderson LB Naperville North Class Of 2023 6'2 190 HUDL TWITTER


Naperville North some weird reason has one defensive playmaker that emerges in the senior season. Mr. Anderson is that kid that will be a key defensive playmaker in the DuPage Valley Conference that you need to know about. His name has been named by a lot of college linebacker coaches.


Jack Oberhofer LB Glenbard West Class Of 2023 6'2 220 HUDL TWITTER


Kid has proved a lot this winter going into the spring. And yet he is still has more to prove in his natural tools. Great job of reading his keys and takes great pursuit on his tackles that you need to know. Will be interesting to see what he can do in the Summer to propel his recruiting stock.


Colin Hayes QB Bloomington Central Catholic Class Of 2024 6'6 205 HUDL TWITTER


One of the top stock risers for QBs in the state of Illinois (Coaches love the frame), and not to mention in the Midwest. Has plenty of coaches asking questions about him and what he can do on the football field. Central Illinois stud that you must know about and is only getting better. What I can't wait for is his junior fall season and what he has to show.


Johny Weber QB Carmel Class Of 2024 6'4 185 HUDL TWITTER


Name emerged late this winter and just continues to grow and impress scouts. Look out for this young man as soon as we get into college camp season. Mr. Weber has shown his pure raw potential last fall with that arm. Part of a rising team in Carmel that has a lot of top recruits on its team and credit to Coach McKie. Already has gotten looks from 2 Power 5 Conferences.


Sam Greene ATH Salem Class Of 2024 5'11 160 HUDL TWITTER