Catch A Rising QB Star - Meet The Big Names Of Illinois For This QB Class Of 2024
4/29/22
By: Peter "Coach Big Pete" Leinweber
So here are my top recruiting names of Illinois for this QB Class of 2024 so far. I consider these Illinois young guns the best of the best for the 2024 class. They exemplify the best at what they can do on the football field for Quarterback position in the Land of Lincoln. This class is still growing and has shown a lot unlike past classes that usually feature 3-4 talented recruits. This might be one of the largest classes in years and could feature 8-10 D1 QBs. Again, these are from my scouting notes and my evaluations from the winter season going into the spring season so far. Also please understand these kids are still young and developing their game with two years left. Especially at QB which I consider one of the toughest positions in football. They still have two seasons left and things can change. Again, these names are not in order or ranked so please take it easy. College Coaches if you need more info (evaluations) please email me or DM me. Email - coachbigpetefp@gmail.com
There Is No Subscription Fee But If You Would Like To Support And
CLICK HERE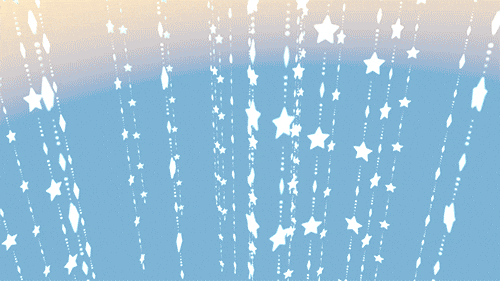 Let's Go!!!
Catch A Rising QB Star - Meet The Big Names Of Illinois For This QB Class Of 2024




Colin Hayes 6'6 205 Bloomington Central Catholic HUDL TWITTER


Mr. Hayes has the most potential in this Class of 2024, and you have to admire his frame first of all. Also has the ability to throw mid-range against coverages and love his touch on the ball. Now if he is able to grow into this body quickly and get that balance, he will have the chance to be a national spotlighted recruit. Has the ability unlike other QBS to throw that ball in tight spots, and his anticipation is off the charts.


Robert Battle 6'1 178 East St. Louis HUDL TWITTER


Battle blew up last year with his pure raw playmaking ability, and now all eyes will be on him this upcoming season without his elite recruit Luther Burden. He has his ability to challenge defenses with his sturdy game play. The way he runs with the ball is just so smooth that he can break ankles of any defender. Again Mr. Battle will be a wait and see as we get into the camp season. But again Coach Sunkett has another star leading his unstoppable offense that you need to know about. Pure spread technique QB that could hit the national spotlight sooner than later.


Troyer Carlson 6'2 180 Kaneland HUDL TWITTER


Part of big trio of recruits playing for the Knights from the Class of 2024. Troyer has been top spotlighted QB for last two seasons and has proven he belongs among the best of QBs in Illinois. Nice ability to throw off the run and improving accuracy from last season. Alot of college coaches will like to see his improvement in the throwing mechanics game and foot placement. College coaches will be checking out Maple Park this upcoming season because the future is bright for this Knight star.


Alessio Milivojevic 6'1 200 St. Francis HUDL TWITTER


Alessio just got his first offer from Bowling Green and will receive more to come once we get into that summer camp season. Has a real special nice compact release that impressed scouts and coaches. Again, I believe he has the potential to go on to bigger offers when hit the summer circuit. The big thing for Alessio is he needs to secure the second offer to grow on. I think a lot of college coaches are waiting on that Spartans move to the CCL/ESCC secondaries.






Max Bray 6'2 200 Aurora Christian HUDL TWITTER


Responsible for 30 TDs last fall season and blew up in the spring covid season in 2021. Max continues that strong lineage of Aurora Christian QBs that you must know about. He has the potential to be a Top 3 QB in Illinois. Still flying under the radar for a lot of the college coaches. Just has that magical touch on the ball and give DBs headaches. Small school dynamic recruit that people must see to believe.


Jett Hilding 6'2 180 St. Rita HUDL TWITTER


Jett could be the number 1 QB in the Chicago Catholic League when its all said done by next year. Coaches and scouts will be waiting for what he can do in the fall, and how he does facing those very challenging CCL secondaries. Top QB when it comes throwing off the pass, and the kid has one of the better vertical games in this class. The big watch will come on how he can read defenses on Varsity.


Ethan Kohl 6'3 175 Bradley Bourbonnais HUDL TWITTER


Boilermaker double sport athlete, troublemaker for defenses will be a big-time offensive playmaker this fall. Cool as a cucumber when his under pressure and will wait to find the open receiver. This is a kid you must know about, and you should not sleep and definitely a name you need to know about for this upcoming season. Ethan reminds me a lot of former big recruit Mark Gronkowski QB of Neuqua Valley Class of 2020.


Ryan Boe 6'3 180 Batavia HUDL TWITTER


Another high-profile Batavia recruit that is the talk of the state of Illinois. Again, this Bulldog culture knows how to make a recruit and college coaches notice it as well. Flexible passer who is another high IQ passer that can also damage you with his legs and reads. Has the chance to be a Top 3 QB in Illinois.


Cole Crafton 6'3 210 Lincoln Way West HUDL TWITTER


Lincoln Way West has a two-sport star in Cole Crafton. Already committed to Louisville for baseball. But Cole has a shot to be Top 3 QB in the state of Illinois that you need to know about and could reach that number 1 status depending on he performs in the fall. Love the fact that this kid likes to compete and wants to win. Multi-faceted QB that can play in a lot of schemes.


Jackson Kilburg 6'3 200 Maine South HUDL TWITTER


This just in Maine South has another great QB, and yes could be a Top 5 in the state of Illinois. Mr. Kilburg is one of the most prominent QBs that you need to know about for his junior season. Has been one of the most talked about QBs in the northern burbs among college coaches. Could fit in a lot of Run & Shoot hybrid offenses.




There Is No Subscription Fee But If You Would Like To Support And
CLICK HERE


Brock Bowlby (ATH) 6'3 185 Carbondale HUDL TWITTER


Brock could be the real deal out of this class and made his playmaking burst onto the scene with a 6 TD game. One of the rawest QBs in the class that must prove his progressions this upcoming season. Plays low to the ground and doesn't mind taking a hit to get extra yards. He must find a way to limit his turnovers next season but could be a Top 3 QB in the state.


Connor Dennis 6'3 170 Boylan Catholic HUDL TWITTER


Another multi-sport athlete QB that has burst onto the scene from last fall from the Rockford area. Very impressed with his pocket presence and ability find the hot route. Love the fact this kid just keeps growing and you can see it from his first two seasons of game film. Will be interesting to see what he can do in the summer camp season and what he can do transitioning into the fall.


Johnny Weber 6'4 185 Carmel HUDL TWITTER


Again, another kid that killed it up north and name that is climbing up college coaches' charts. Got to love this kid's patience in the game. Name you need to know that could be Top 5 QB in the state of Illinois. Tall, and lengthy and make just big plays with his ability kill zone coverages. Carmel is going to be heavily scouted this upcoming 2022 season.


Michael Champagne 5'9 150 Glenbard South HUDL TWITTER


I know, I know 5'9 and I'm crazy for thinking that. Michael kills it and is name you need to know from the DuPage Area. Stop sleeping on this kid!!! He is a star aka the Mighty Mouse and you need to stop sleeping on him. Very instinctive for a junior QB at that age. The kid just wants to win and that the most important factor for a QB that college coaches want to see.


Arthur Palicki 6'4 205 Willowbrook HUDL TWITTER


One of best QBs in the state of Illinois and just keeps improving every time I see him. Nice drop-back speed and not to mention his timing as well. Makes mistakes and owns up to them and makes himself better, and not mention takes instruction very well and that is what is needed in a young QB.. Alot of college coaches are waiting on this kid for the summer camp season.




Honorable Mention
Nacari McFarland 6'5 170 Kenwood Academy TWITTER
Nacari is the recruit everyone is just waiting to see when he starts flinging the ball for Kenwood. Has the natural ability to be an elite recruit, no doubt about it.


D