Lincoln Way West's Donté Barber Talks Football & Getting Ready For A Big Season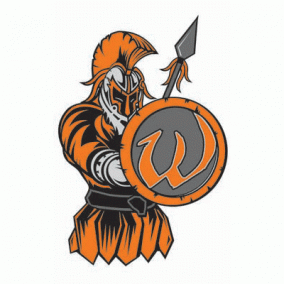 So in a way to better understand the use of Deep Dish Football for Illinois recruits and the whole entire IHSA Football scene. Decided to do player profiles of players who you might not know or you might know , but you should respect them for their roles on their respective teams.
Donté Barber Lincoln Way West Class of 2019 RB 5'11 195
COACH BIG PETE'S TAKE
Barber could be one of the best running backs in the state of Illinois for Class of 2019, but he must show scouts that he is back to his old form. Donte Barber is one of my late risers this fall, he has all the tools that fit most college schemes.
Donte Barber what schools have you been talking to ?
It has been pretty slow considering I was out last season. I've started to talk to NDSU a bit more, Indiana State and just school coming in and out just visiting my school to get to see me.
What have you been doing this offseason to improve your game for the upcoming season?
Being in the weight room 5 days out of the week and trying to be on the field as often as i can.
What was a favorite memory from last season?
Seeing Caleb Marconi our running back step up to the role of being our starting running back. Also seeing him get better as an athlete throughout the season.
So who is the funniest guy on the Lincoln Way West team?
By far Marco Corsetti, he's always doing something wild.
How good of an athlete is Caleb Marconi?
One of the best on our team, he has gotten so much since I first seen him play.
What should college coaches know about you?
Football is my passion and I will always give 100% in whatever i do
What goal do you have for yourself this season?
To prove to everyone that even with me missing last season, I'm still one of the best running backs in the state.
Remember Deep Dish Football Is Just Not About Recruiting But About The Love Of The Game Of Football In The IHSA
RESPECT THE GAME